Traditional leadership is crucial:PM
Lili | August 27, 2019 | 0 | Traditional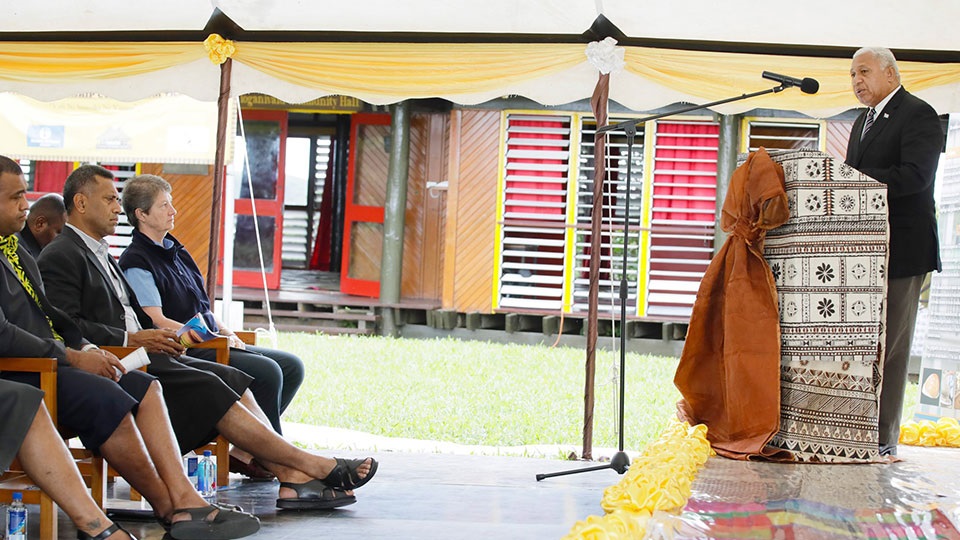 Leadership is not only for those at the helm of government but also for traditional heads.
These are the remarks by Prime Minister Frank Bainimarama while addressing 40 participants of the Traditional Leadership Curriculum Programme for Nadroga/Navosa.
The programme was held at the Centre for Appropriate Technology Development in Nadave yesterday afternoon.
Bainimarama says good leadership will foster unity and togetherness among people in a village or community.
"We have to work together because of the increasing issues in our societies today needs a leader who is generous, a leader who has wisdom especially a God-fearing leader."
He also encouraged participants to have the foresight for growth and development in their respective villages and also to become strong traditional leaders with sound judgment.
The participants will undergo a six-week intensive training on traditional leadership, among other related activities.
["source=fbcnews"]
Related Posts